Message from Top Management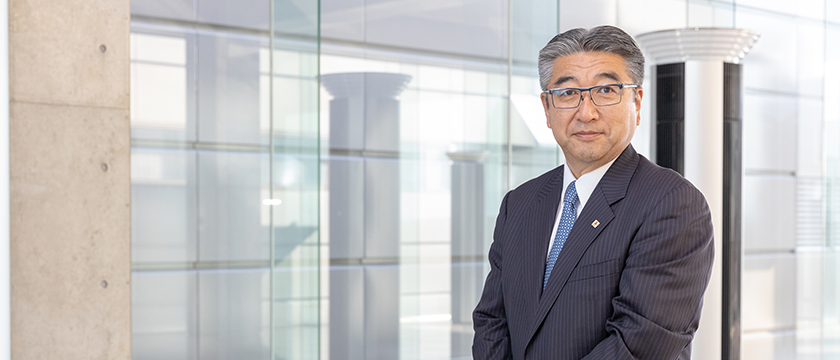 Although the Japanese economy over the current consolidated fiscal year has been in decline due to a fall in consumer spending following the increase in consumption tax, and trade friction between the United States and China, it was showing signs of moderate recovery driven by domestic demand. However, uncertainty about the future is now growing as a result of the impact of the COVID-19 pandemic.
Against this backdrop, the smartphone market has been performing well in our components segment, which forms our core business. However, orders for automotive electrical components fell sharply from April due to the increasing impact of the COVID-19 pandemic. On the other hand, automated equipment and medical devices have been performing steadily in our machinery and devices segment.

In recent years, the advancement of various technologies has led to the evolution of automated driving and the introduction of electric vehicles in the automotive industry, and the commencement of 5G services in the telecommunications industry, and this has also given rise to various changes in our own lives. Amidst this environment, manufacturing companies such as ours are now required to accommodate demands for more precision and complexity than ever before. We see this as an opportunity and are committed to the pursuit of manufacturing that only we can deliver.
It is our aim to be able to adapt flexibly to change, and by harnessing our unique technologies in the area of die manufacturing, to continue to provide products that are in demand by our customers and establish Suzuki as an organization that our customers can rely on. Ultimately, it is our hope to strive to contribute to society through greater customer satisfaction.

I hope for your continued support of Suzuki in the years to come.


President and Chief Executive Officer
Noriyoshi Suzuki