Message from Top Management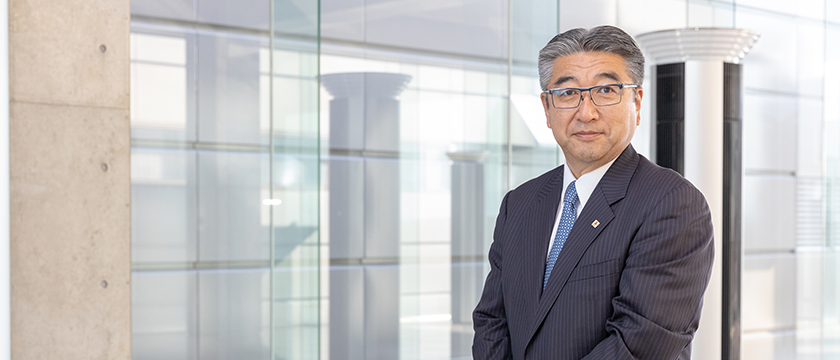 In the consolidated fiscal year under review, uncertainty remained in the Japanese economy. Although economic activity, particularly in the manufacturing sector, had started to recover after stagnating due to the COVID-19 pandemic, it was not enough to dispel concerns about consumer activity due to a renewed wave of infections. In the global economy, the situation also remains unpredictable in China due to continued concerns about U.S.-China trade friction and the spread of new COVID-19 variants, despite recovery of the economy to pre-pandemic levels, primarily in domestic demand and exports.

Under these circumstances, in the components segment, the core business of the Group, smartphone-related components and automotive electrical components continued to perform well. In the machinery and appliances segment as well, automotive-related and medical-related automated equipment performed strongly.

In terms of future prospects, demand, which had been trending favorably, is predicted to slow somewhat, and cost increases are expected due to the construction of the new plant and installation of production equipment. Taking this situation as an opportunity, we will leverage our collective strengths, which include the Group's own streamlining equipment and production system improvements, to pursue profits. In doing so, we will transform into a management structure that is able to secure steady earnings and grow with certainty. By achieving our customers' deep satisfaction, we will strive to make even greater contributions to society.

I hope you will continue to extend your kind support.
President and Chief Executive Officer
Noriyoshi Suzuki